Google Drive
Bind a Google Drive folder to your book, so you can drop files in that folder and get them automatically recorded into this book.
Bkper is great when it is used together with Google Drive for Mac/PC. You can, for example, save your OFX files from your bank account straight to a Drive folder and get all transactions automatically recorded into your book, without the need of even opening the web app.
You can also use Google Drive android App to scan your documents and record them with three taps straight into your books.
---
Select a folder than save the integration. After that, every file dropped into this folder will be imported/recorded into your book.
We currently support images, pdf's and OFX files.
Images and Pdf's:
Generates one record each
OFX files:
Generates one record per transaction, finding the account by matching account name or description in ANY of specific OFX fields, in this order:
ACCTID - match account description
BRANCHID - match account description
ORG - match account name or description
Those fields are located as follows: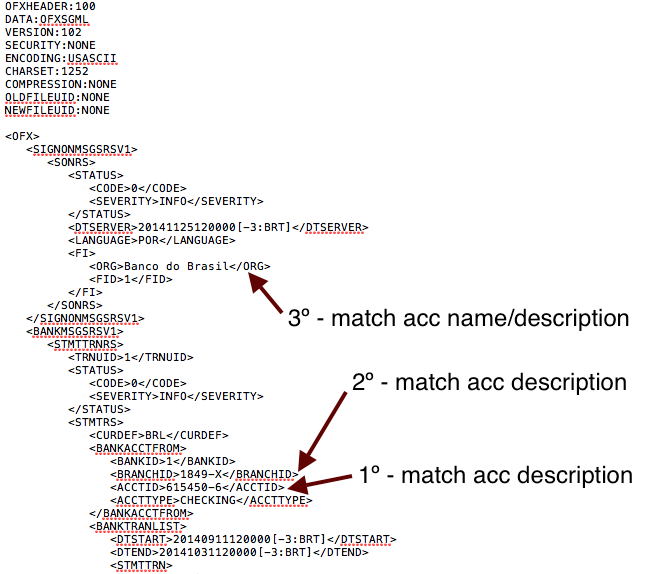 In the example above, if you have an account named "Banco do Brasil", or "1849-x" or "615450-6" in the account description, that account will be selected to record the transaction.
Usually each OFX transaction has an unique id. If so, bkper will use this id to verify if the transaction was already imported, preventing duplications.