Pluga
With Pluga you can save money and time in daily routines, like:
"For each new sale at PagSeguro record a new transaction in my book".
Accomplish such routines with Pluga, without having to write a single line of code.
Check out the following Automation samples.
---
Automation Instructions

Select an Automation for Bkper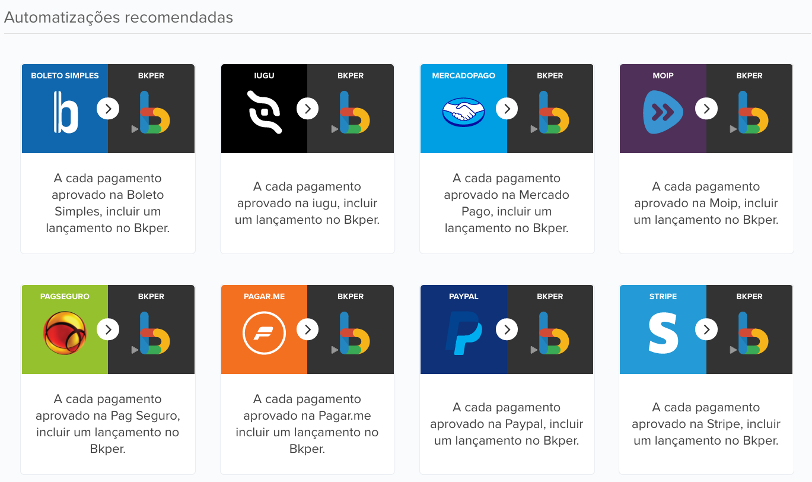 Press Fazer Essa Automatização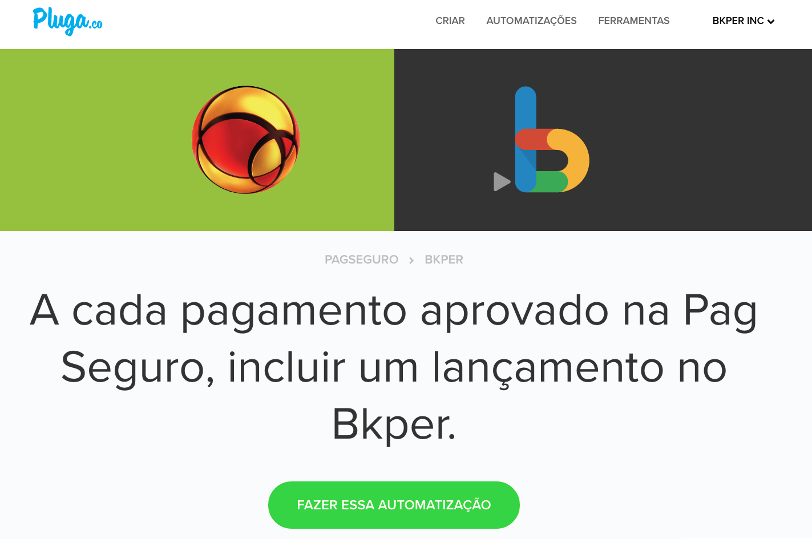 Select the Accounts you want to use for this Automation.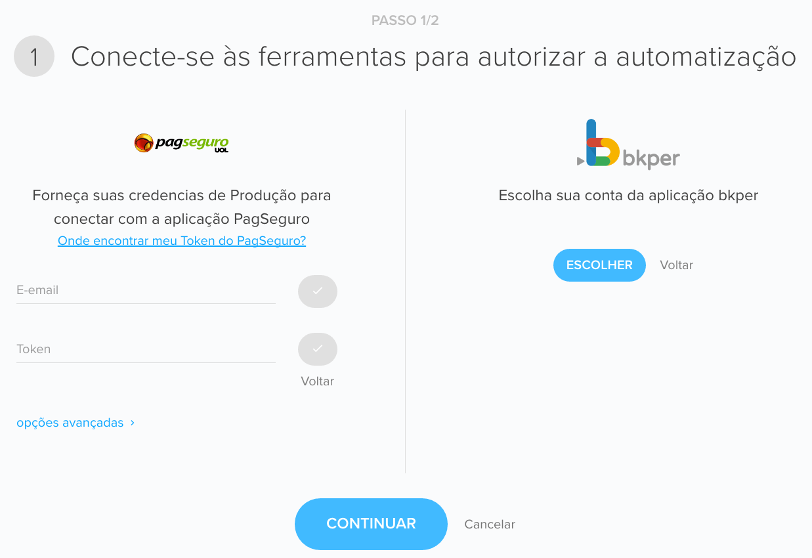 Authenticate and Authorize with your bkper account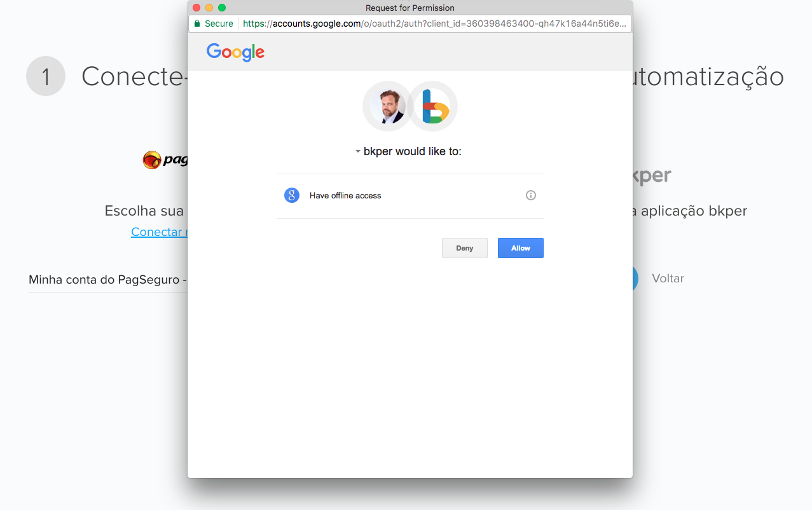 Press Continuar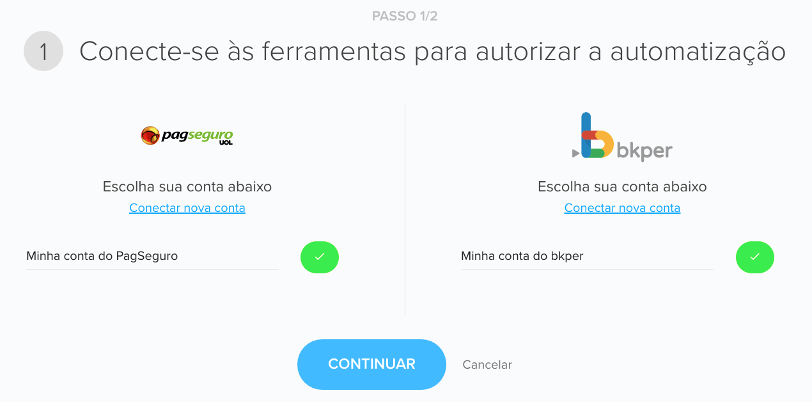 Choose a book where you want to record your transactions and complete the data you want to record from your source.

Press Continuar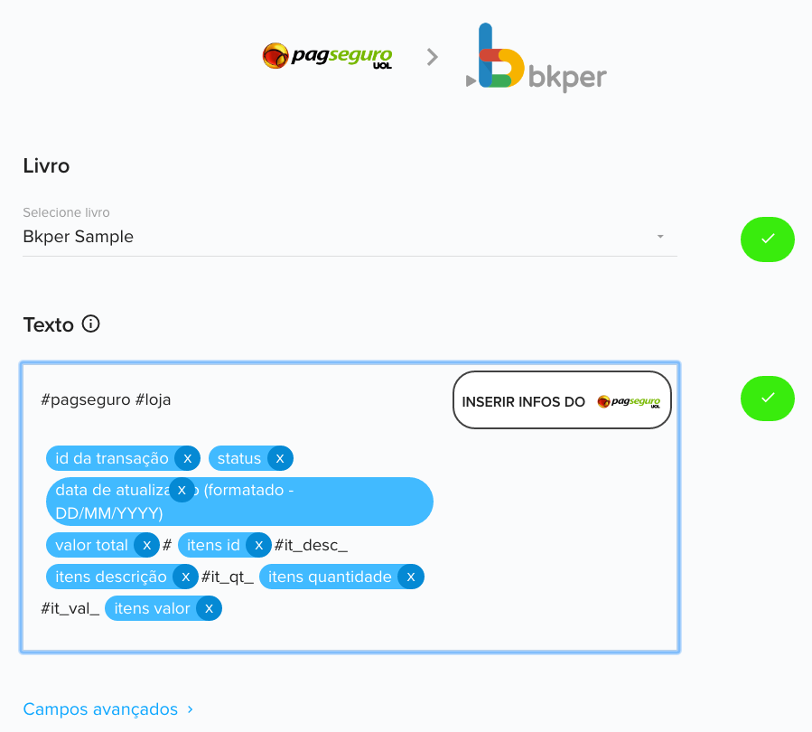 The Automation is now complete and running.