Google Docs Add-on
The Google Docs Add-on for bkper is an interface between your Documents and bkper. Reporting has never been easier with all your financial data available right in your Google Docs.
Fetch data from bkper in chart or table format into your Docs and make beautifull Customized Reports for those who need it. Ones your report is ready it will stay updated with real time data from bkper and you can periodically send it as a PDF (right from the Add-on) to your email contacts.
---
Authorization
If you are using an Add-on for the very first time, you must authorize the interaction between Google Apps and bkper. To do this, follow the steps bellow:
Click on "Get Started" button:





Click on "Accept" button:




3.After accepted, close the tab:


---
Usage
To use the Documents Add-on, you just select your book, choose the options and insert the chart or table: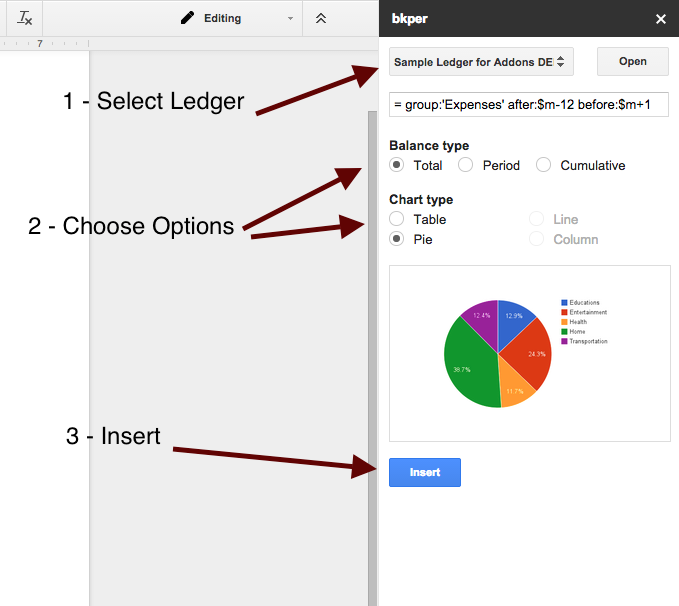 ---
Update
All inserted statements keeps connected to your books. To update, just click com "Update" on menu: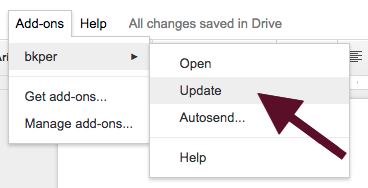 If the queries used in the statements has variables to define the timeframe, such as "after:$m-3", the "$m-3" will be replaced by the specified month, in this case, three months ago from now, so, the query will be aways relative to the current moment.
---
Autosend
You can configure que Add-on to update and send periodic pdf reports to anyone. To do this, go to "Add-ons > bkper > Autosend...", and open the Autosend configurations: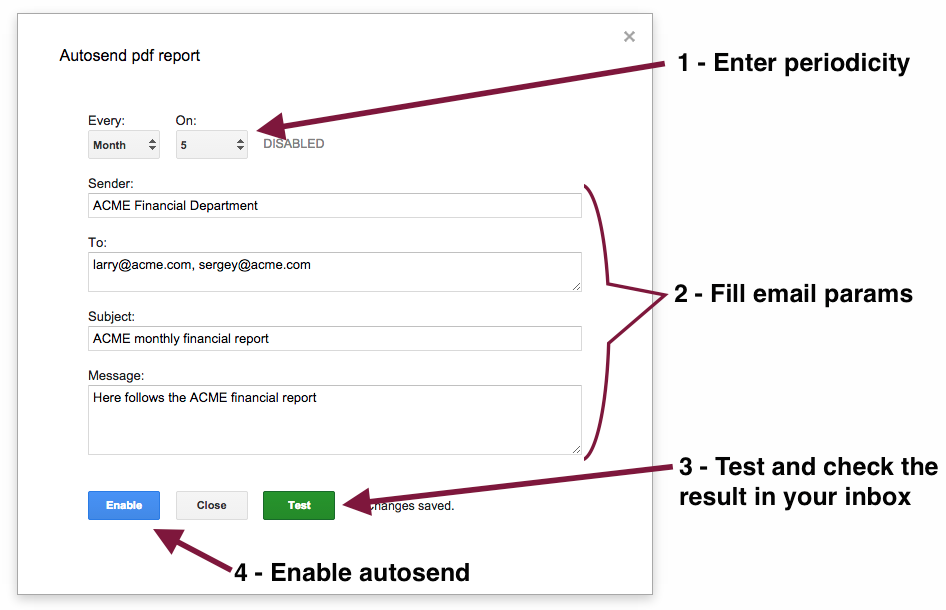 When enabled, all your recipients will receive a fresh copy of the report periodically.