Google Sheets Add-on
The bkper Spreadsheets Add-on lets you quickly record your transactions and fetch data from bkper into your Google Spreadsheet to centralize financial data and easily create accounting and financial statements.
---
Authorization
If you are using an Add-on for the very first time, you must authorize the interaction between Google Apps and bkper. To do this, follow the steps bellow:
Click on "Get Started" button:





Click on "Accept" button:






After accepted, close the tab:


Recording
You can easily record transactions from your spreadsheet data, as follows: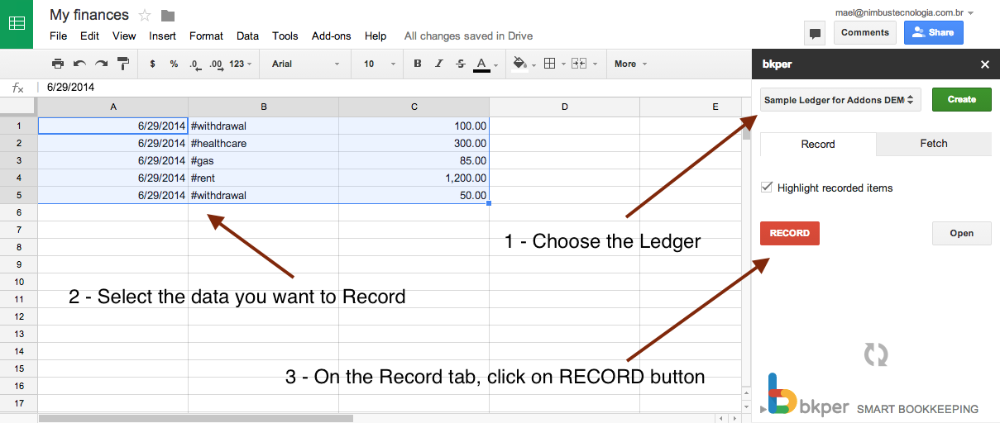 Each selected line on spreadsheet will generate one transaction on bkper.



Fetching
To fetch Group's and Account's balances or transactions, from bkper into your spreadsheet, just follow the steps: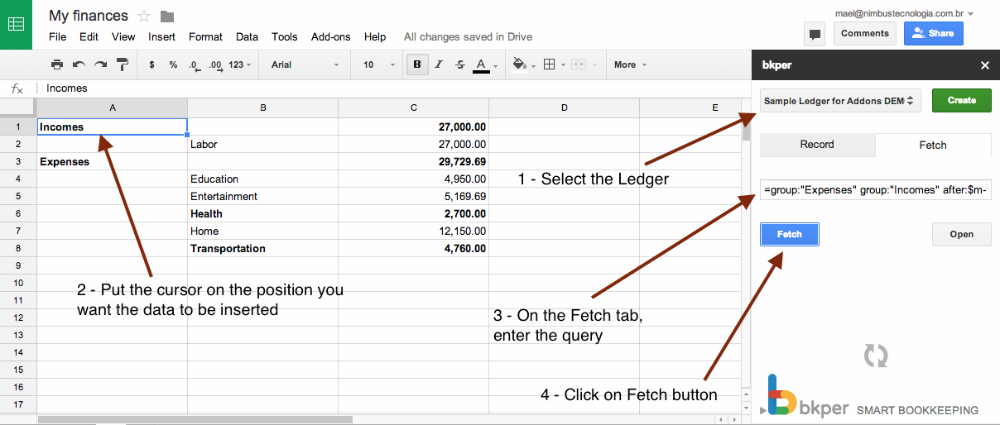 NOTE: Only POSTED transactions will be fetched. Drafts are not included.
Auto Record
With Auto Record activated every time a new row is added to a Google Sheet a transaction is recorded in Bkper.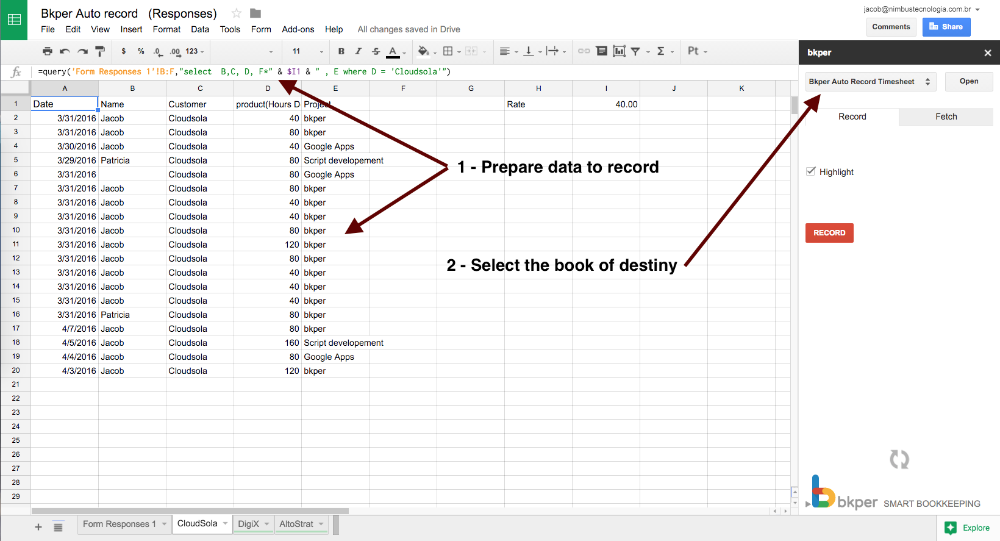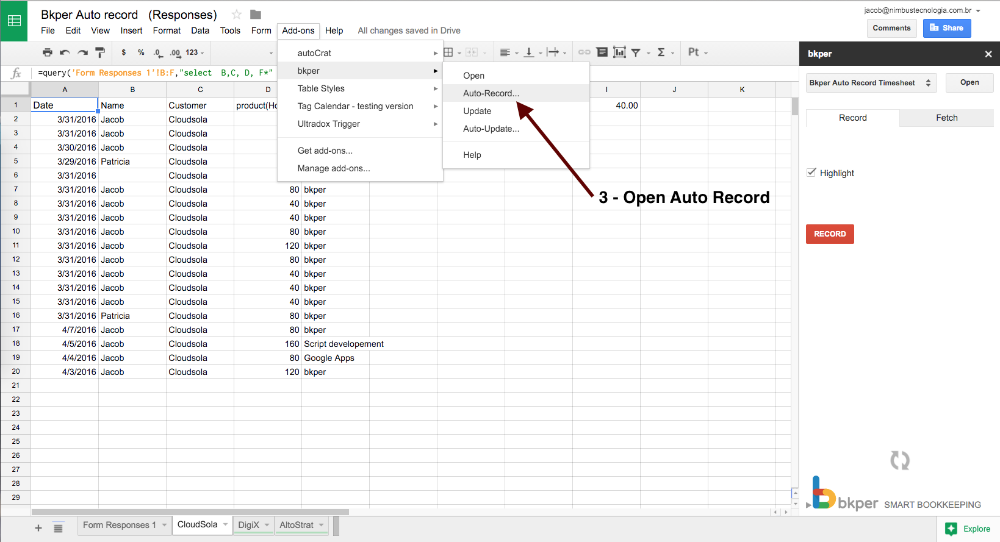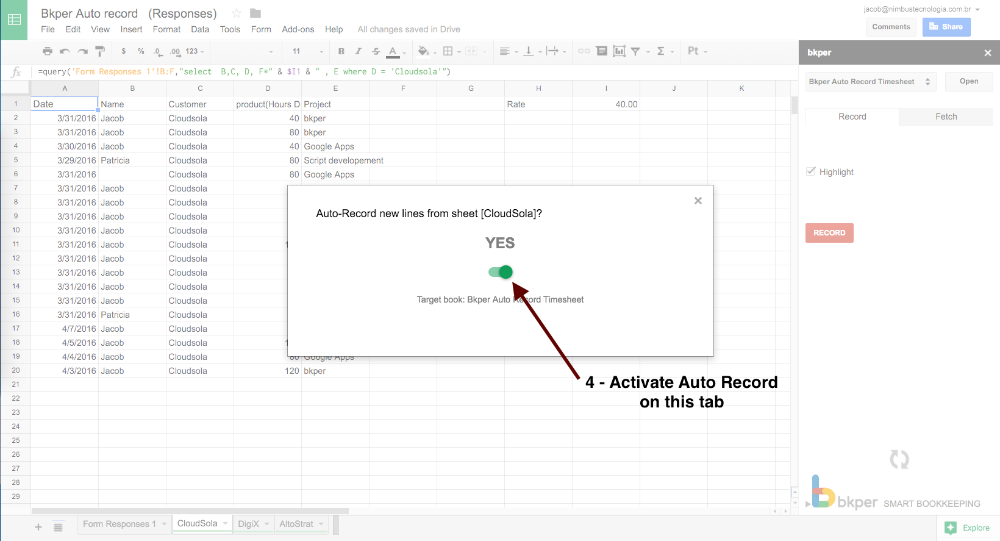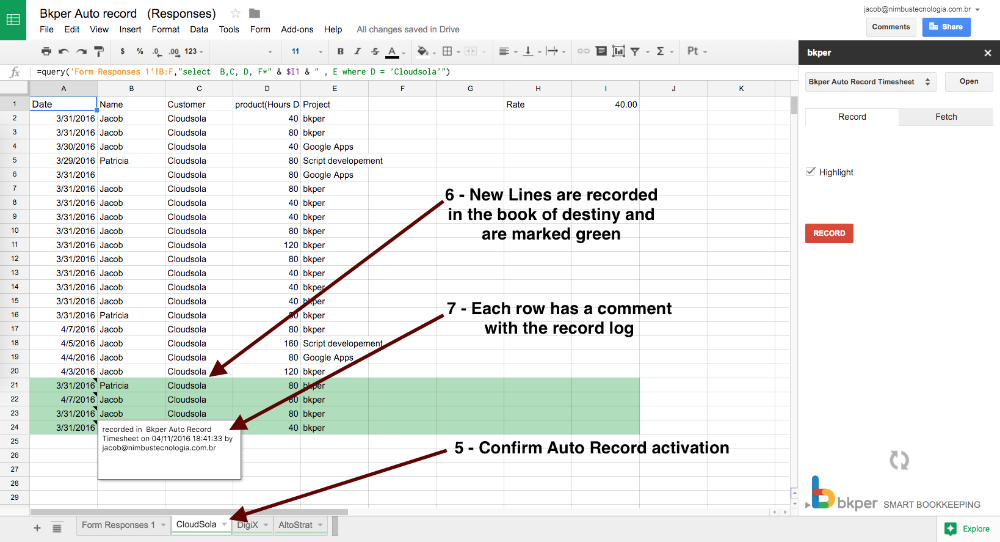 Copy the Form, Spreadsheet and Book used in the Auto Record example above.